Embed Form in Sidebar
With Magento widgets system it is extremely easy to embed form created with WebForms in the left or right store sidebar.

Please go to Content > Widgets menu.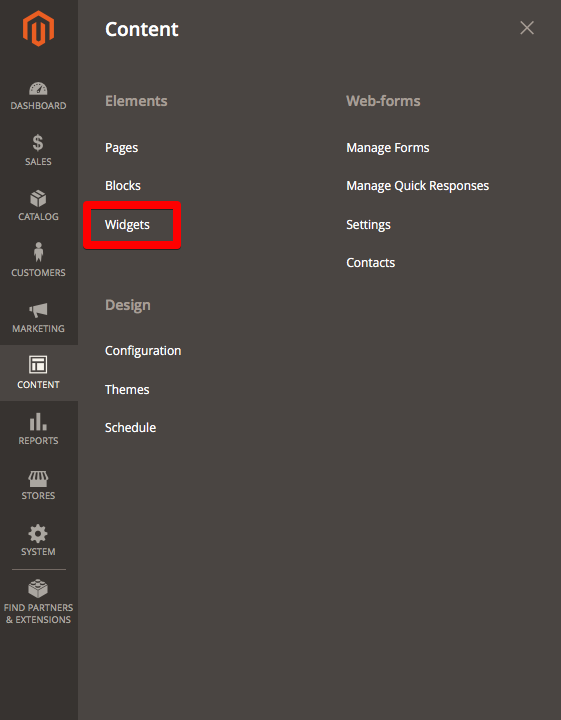 Click Add Widget button.

In the opening dialog please select type Web-forms: Form and select proper Design Theme you are using for your store.
danger
If the design theme is different than your store theme the form won't show up!

When the New Widget Instance page is shown please click the Widget Options tab and select the form you would like to embed in the sidebar.

After that go to Frontend Properties and click Add Layout Update button. Select desired areas of the site you would like to see the form. In the Block Reference select Right or Left column and set Template to Sidebar (compact sidebar block).
Save the widget and refresh Magento cache.