Reply to Submission
You can reply to the customer submission directly from the admin panel.
Click on the row or select Reply action in the results grid Action column.

You will get to the result reply screen where you can type the reply and send the e-mail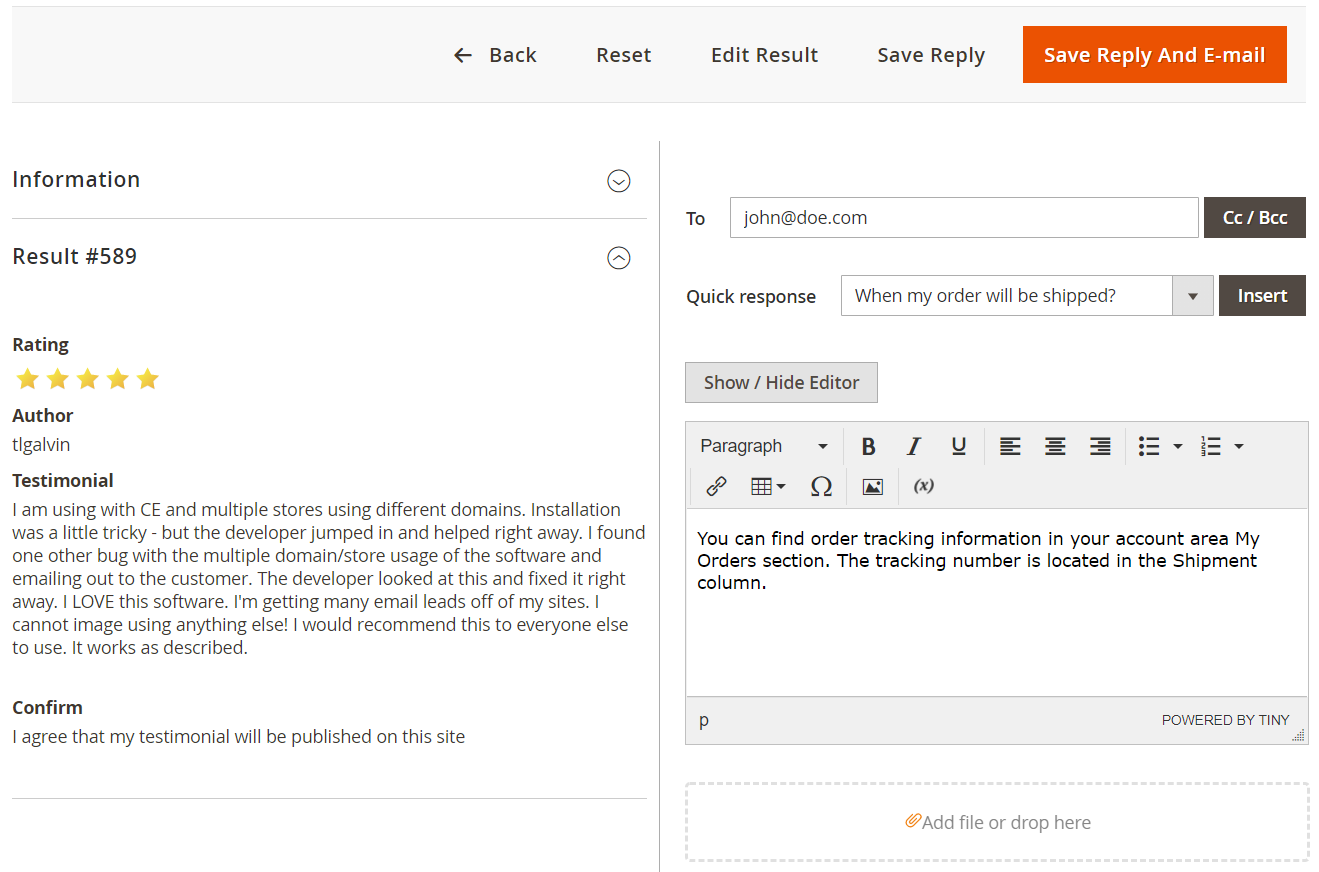 Result reply screen actions​
You can see a number of buttons at the top of the screen.
Reset Clears the reply message text.
Edit Result Redirects you to the result edit page.
Print Gives you the PDF version of the current result.
Save Reply Saves your reply without sending the e-mail message.
Save Reply And E-mail Saves the replay sends the customer email.
note
You need to have at least one Text / E-mail field type in the form as it will be used as customer e-mail address.
Messages history​
After you save the reply you can view the in the messages history at the bottom of the reply page.

note
You can perform following actions with messages: send customer e-mail or delete. Note, that send e-mail action doesn't appear if there is no Text / E-mail field type in the form.