Result Approval
With WebForms extension you can assign different statuses to submissions to accomplish your tasks.
Enable result approval​
Please select General Settings in the form edit page and enable the Enable result approval controls option.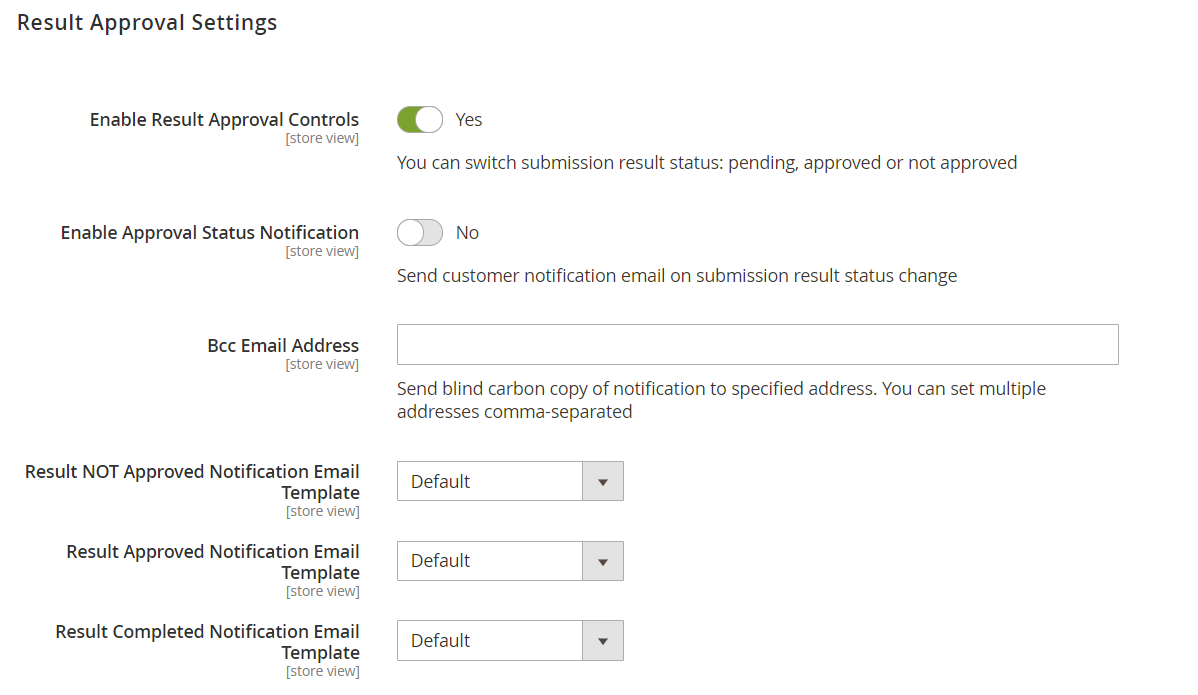 Status e-mail notifications​
If you would like the customer to receive e-mail notification on the result status change please enable Enable approval status notification parameter.
Change result status​
Change result status in the Results Grid page using buttons in the Status column.