Fields Tab
The tab contains the list of all fields associated with the form.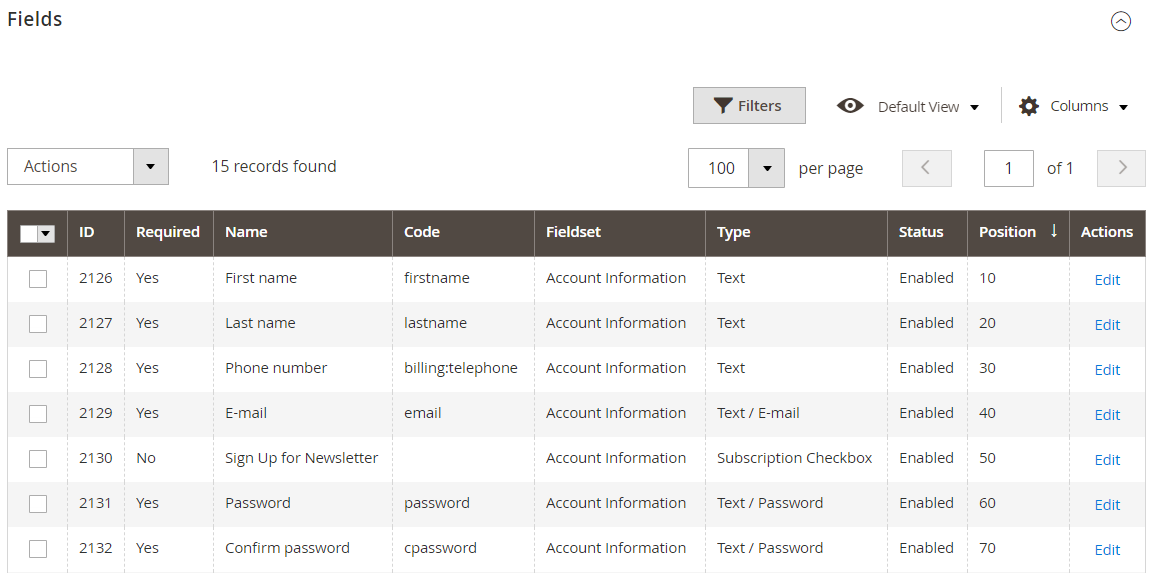 Actions​
Delete​
Delete selected fields.
danger
All submission data related to these fields will be also deleted.
Change status​
Enable or disable selected fields.
Change fieldset​
Change the associated fieldset.
Duplicate​
Create a copy of selected fields.
Required​
Set field required flag.