Results Grid
WebForms Pro - Form Builder for Magento 2 stores all submissions in the database and offers rich results grid interface to work with. It takes full advantage of the Magento 2 UI listing component.
To browse through submission data please click on any row or select Results in the Actions column on the Manage Forms page.

Search​
Use the filter button at the top of the page to show available filter options. The filter block contains currently active columns.
You can apply combinations of different filters and then clear them one by one in the Active filters: block or clear them all by clicking Clear all on the right.

Sorting​
Click on the column header to sort data by the column.

Show / hide columns​
Please use the Columns button at the top of the page to show or hide desired columns in the grid.
Click Reset to quickly show all columns.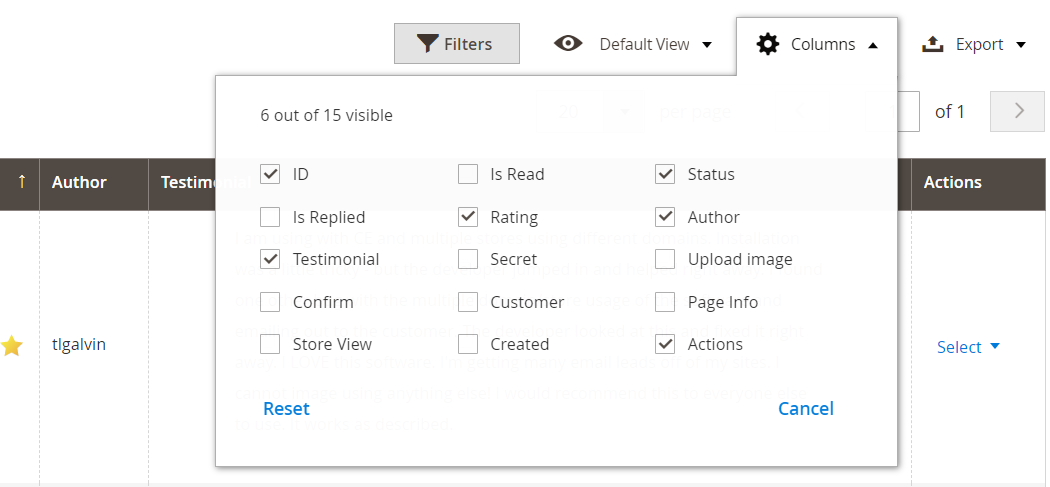 Grid views​
If you need to quickly load different grid configurations you can use the neat Grid View feature and save the current view for later. It is very useful when you have large forms and need to browse through specified information layers.
Click on the Default View dropdown button and select Save View As. Set the view name and click the save icon.
To update the existing view click on the pencil icon next to it.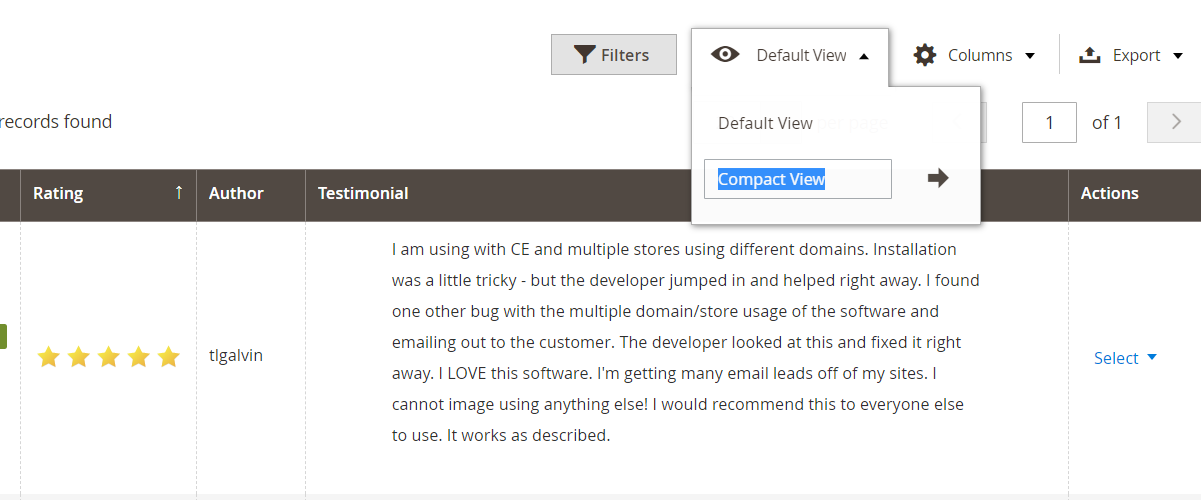 Export data​
Please click the Export button at the top of the page to export submission to one of the following formats: CSV or Excel XML.