Create Fieldset
Fieldset - is fields grouping that improves perception of the form.
To add field set to the form press Add Fieldset button in the form edit screen.
After that you will be redirected to the fieldset edit screen.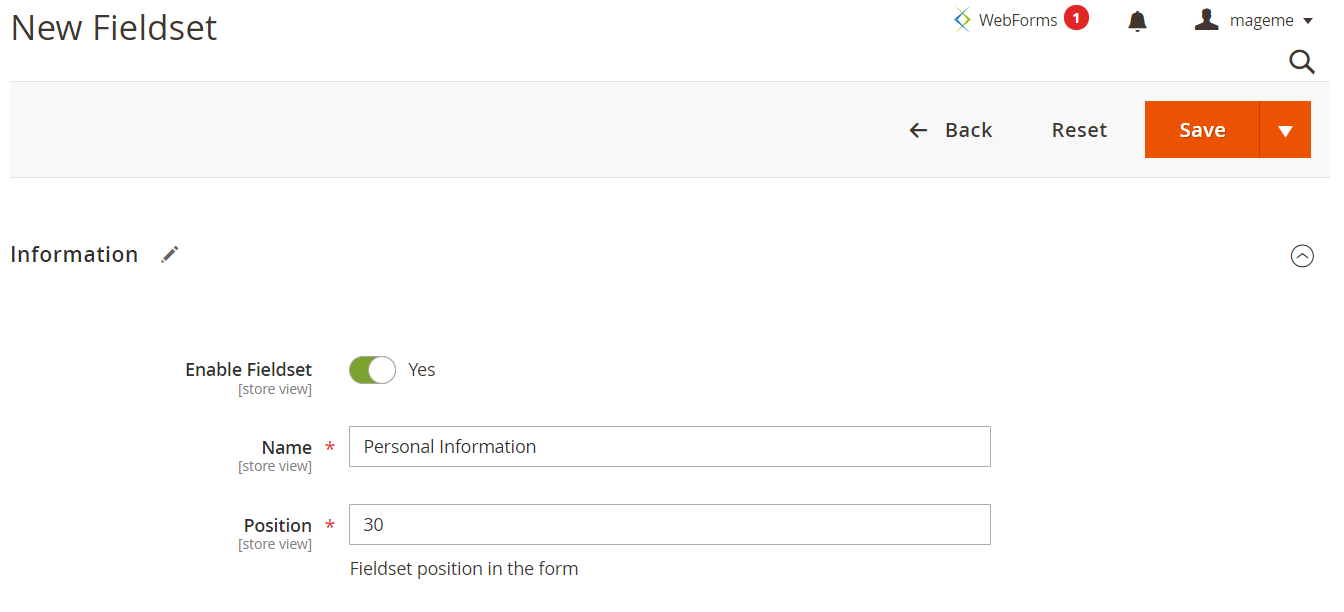 note
After you save the new fieldset you will be able to assign fields to it.
Fieldset action buttons​
Back Return back to the web-form without saving.
Reset Reload the fieldset edit page with initial data.
Save Save fieldset and stay on the current page.
Save & New Save current fieldset and create new.
Save & Close Save the fieldset and go to the form page.
info
For more information about the fieldset parameters please proceed to the Fieldset Parameters documentation page.