Customize Contacts Form
If you want to replace the default Magento contact form with a custom one please follow the steps:
Create new form on the Manage Forms page.

Proceed to the form settings configuration section.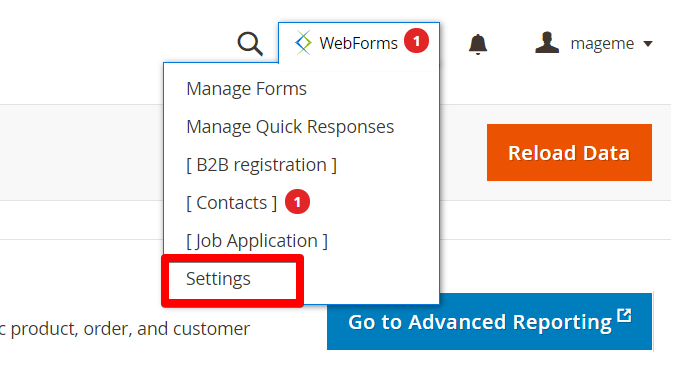 Scroll down to the Contacts section block, select the desired web-form and set Enable = Yes.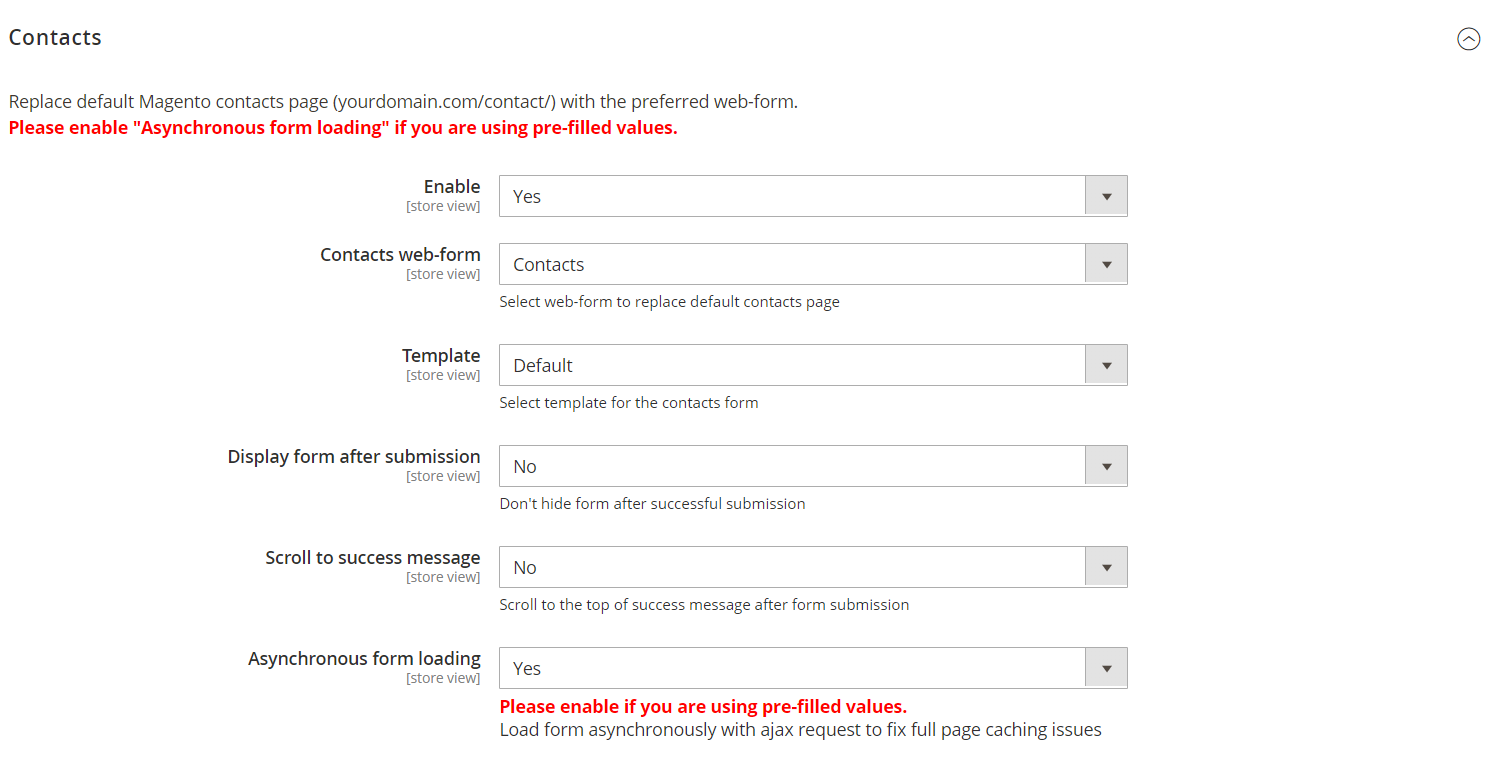 danger
Please set Asynchronous form loading = Yes if you are using form with pre-filled customer data.